First of all Thank you Ather for offering me a free seat cover. Also special thanks to @smridhi.kalati for personally looking into it an making sure process happens smoothly.
Been using the seat cover from past 1 week And here is my review on the product.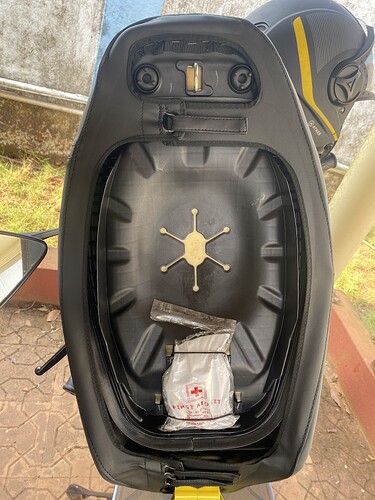 Seat material used is good and premium quality and also well made and soft to touch . Loved the way it is installed using straps easy to install.
Few things I noticed that could be improved that is the material is on smooth side so when riding it slip. it would be great if the material had some grip like pattern so person riding doesn't slip and re adjust himself while riding. Other issue I found is locking of the seat. I have to press the seat bit harder to get it locked.
I was not able to test if water entering under seat storage or not due to no rains. Have a bit doubt since its comes on top of the rubber seal on the seat. Once i get to test it I'll update it soon.
Rest loved the product.