450 which I have purchased in November 2020
Sir did you drop vehicle at service center?
What did service team tell about this noise issue?
How was the service team response sir?
There is no response from them
Ohh just 6 months new electric Scooter…how is it possible this problem come sir?
100% it's manufacturing defect only sir. You invest your hard earned money ₹1,30,000 for this Electric Scooter! there is No response from service team , no response for Customers means really painful for me sir. Why did you choose ather? More ev brands were not available?
Hello Mr. Ramkumar,
If you don't mind me asking, every time someone comes to the Forum with a complaint, I have noticed you jump in to say this same thing and suggest that they list all their problems, only to announce that buying Ather is a mistake.
Is there any outstanding issue with your Ather that the company has not been able to fix, that is leading to this persistent despondency? I am sure if you specifically share the problems you are facing with your scooter, the users here would be more than happy to help you in any way possible, as you might already be aware of by now.
@harshithbhat some sort of strange person who calls everyone "bro" and collects all details, degrades ather for god knows what reason still and then doesn't reply when a question is directed towards him.
Have hidden all his replies in order to avoid him entirely. Mods, can we do something? Or does he still come under the category "has right to reply on forum as long as he doesn't break any forum policy" 🥲🙏🏼
mr ramauro can you explain what kind of troubles you have with your scooter let me try to arrest the issues you have
@abhishek.balaji Are body cracks replaced within warranty or too we have to pay for it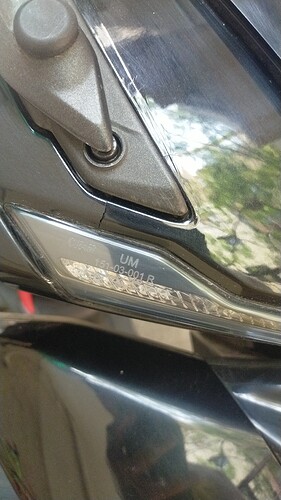 If it is a manufacturing defect, Ather will replace the damaged item free of cost. Please contact Customer Service, they will assist you further.
Will do once lockdown ends till then vehicle will have to go for periodic servicing too
I don't know if this has been proposed yet or not, but how about Service Camps for Ather's outside city limits. There can be a fixed radius like 100 kms from city limits which can be covered by Ather team for service of the scooters. The service teams can visit these places on weekends once in a month or in two months and minor repairs can be done. If major repairs are required, Scooter can be town and can be taken to the nearest city. The owner can take care of the one way transport charges which can also be managed by Ather at an extra cost. This tranfer could be optional. Like for my city Indore, Dewas and Ujjain could be one options. For New Delhi, Gurugram, Noida,Rohtak. For Mumbai,Navi Mumbai and Thane. I'm not sure about those distances. It could be looked at. Grid could be avoided. This could help the owners also which take their Athers out of city limits and are in constant worry of something going wrong. Ans also Ather as it would get more business. Team Ather, you could consider this.
You could name this as Ather Service Camp. Thank me later for saving some work of the marketing team.
Here many of them are posting complaints, there is no response from ather team. Everyone is tagged, but then also no response
Boss kindly share now about issues let me try
What a super service from Ather team. My vehicle is completely dead not starting and no display. I called the service center for assistance. I understand the current lock down situation but there is no curtesy to take a complaint. The answer is no technical team is available. So if the lock down is for 2 months i have be without vechicle for 2 months. So my purpose of purchasing 2 Athers by paying lacs of rupees is defeated. I believe the good name of Ather is only shortlived. It is up to you guys to live for people's expecation or godown into history. Now i am sure even after lock down when i call for service then the standard answer i am going to get is we have piled up service activity and no one is available for next 2 weeks.
Thanks and Regards Reddeppa Chowdary
Are you using 450 or 450x kindly share me when you purchase the vechical boss don't worry about service delay ather will soon solve your problem…
Hello, I have an Ather 450 and an Ather 450x , my 450 is completely blank it is not even turning on or responding to charge and my 450x is making weird noises which is not an important concern considering the ongoing pandemic, my concern is about the ather 450 which is sitting in my basement like an unresponsive piece, and i will definetly worry about ather's service because its not the first time im suffering , i am an ather owner since march 2019 and ive had many problems regarding service and response from the ather service team , hope ather works on making their service better and more reliable.
Was it in shutdown mode when you last parked? What is the VIN of your vehicle?
Yes ji. Centre Stand provision has to be given. If anything happened to side stand, then it will be difficult to park the vehicle
Thanks a lot. I was looking for a wash and was bothered to get it done since they use high pressure water jets. This is very close to my home and will sure give it a try